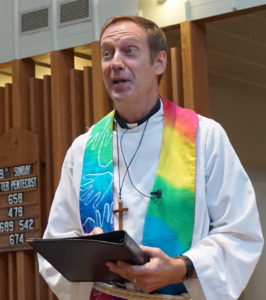 Pastor Jon Heiliger
Parish Pastor
Parish Pastor Jon Heiliger graduated from Purdue University with a degree in Industrial Engineering. He started his career as a Sales Engineer in Santa Clara, California (Silicon Valley). A few years later he and his wife Renee moved to Charlotte, North Carolina, where she worked for Apple Computer and he as a commercial real estate broker with his brothers. In 1995, God called him to leave the commercial real estate business to become a pastor. In 1996 the family, now including their twin daughters Elise and Lauren, moved to Columbia, SC, where he attended the Lutheran Theological Southern Seminary and graduated in May 2000. He served as pastor of Lord of Life Lutheran in Bluffton, SC for 16 years before being called to serve as Parish Pastor of University Lutheran in 2016. An avid runner and gardener/landscaper (but not weeder!), you may see Pastor Jon running the pathways and sidewalks in and around Clemson, their home.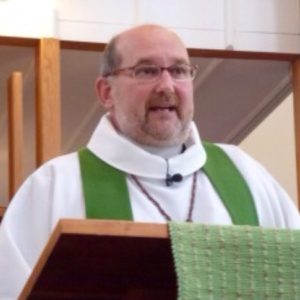 Pastor Chris Heavner
Campus Pastor
Pastor Chris Heavner received his Bachelor's Degree from NC State University and Masters of Divinity from the Lutheran School of Theology at Chicago. Pastor Chris joined University Lutheran as Campus Pastor in 1993. In Clemson, he has become heavily involved in the work of Habitat for Humanity and to the efforts of Clemson University's Martin Luther King Enhancement Committee's efforts to advance cooperation between black and white members of the community. Chris and his wife Laura, have three adult children; daughter, Kat, and two sons, Smith and Caleb.